tournaments
tournaments
> Tournoi Ghost Hunter - Un Jeu PS4 Gran Turismo Sport
Résultats du Tournoi Ghost Hunter du 24/08 au 23/09 à 19:59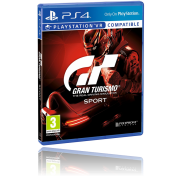 Price details
Return
Win in each Tournament Grid:
1 x Jusqu'a Un Jeu PS4 Gran Turismo Sport
1 x Un Jeu PS4 Gran Turismo Sport
1 x 20 000 Points
3 x 14,000 Points
5 x 5,500 Points

10 x 500 Points

30 x 340 Points

60 x 225 Points

99 x 150 Points

Final Rankings
The High Score Ranking is calculated taking into account only your best score at the Tournament. You can therefore participate several times in the Tournament to beat your previous score and thus better rank.
(Tied entries are broken out by the first scoring member.)
The Novice Ranking is calculated by taking your High Score at this Tournament as long as it is the first time you participate in a Tournament of this Game.
(If you have already participated in a Tournament of this Game, you will not be ranked in the Novice Ranking: Tied entries are broken by the member who scores first.)
IF OBJECT_ID('dbo.T_TOR_ranking_TEMP_19098') IS NOT NULL BEGIN SELECT TEMP_score, TEMP_rang, TEMP_pseudo, TEMP_avatarurl, TEMP_fk_SPC, TEMP_fk_DRY, DOD_fk_DOY, DOD_valeur, DOD_cle, LOT_petitdescriptif FROM dbo.T_TOR_ranking_TEMP_19098 LEFT OUTER JOIN dbo.T_DOT_dotationd ON DOD_fk_DOC = ( SELECT DKD_fk_DOC FROM dbo.T_DOT_clicd WHERE DKD_fk_DRY = 3 AND DKD_fk_DKC = 2 ) AND TEMP_rang BETWEEN DOD_rangdebut AND DOD_rangfin LEFT OUTER JOIN dbo.T_LOT_pay_US ON DOD_fk_DOY = 1 AND LOT_nomlot_FR = DOD_valeur COLLATE FRENCH_CI_AS WHERE TEMP_fk_DRY = 3 ORDER BY TEMP_rang ASC END SELECT TOP 1 1 FROM ( VALUES(1) ) AS TTEMP(ID) WHERE ID = 0
1

10 339
2

0
2

0
2

0
2

0
2

0
The Cumulative Ranking is calculated by adding all your Scores made to this Tournament.
(Tied entries are broken out by the first scoring member.)
IF OBJECT_ID('dbo.T_TOR_ranking_TEMP_19098') IS NOT NULL BEGIN SELECT TEMP_score, TEMP_rang, TEMP_pseudo, TEMP_avatarurl, TEMP_fk_SPC, TEMP_fk_DRY, DOD_fk_DOY, DOD_valeur, DOD_cle, LOT_petitdescriptif FROM dbo.T_TOR_ranking_TEMP_19098 LEFT OUTER JOIN dbo.T_DOT_dotationd ON DOD_fk_DOC = ( SELECT DKD_fk_DOC FROM dbo.T_DOT_clicd WHERE DKD_fk_DRY = 4 AND DKD_fk_DKC = 2 ) AND TEMP_rang BETWEEN DOD_rangdebut AND DOD_rangfin LEFT OUTER JOIN dbo.T_LOT_pay_US ON DOD_fk_DOY = 1 AND LOT_nomlot_FR = DOD_valeur COLLATE FRENCH_CI_AS WHERE TEMP_fk_DRY = 4 ORDER BY TEMP_rang ASC END SELECT TOP 1 1 FROM ( VALUES(1) ) AS TTEMP(ID) WHERE ID = 0
1

43 053
2

25 344
3

19 570
4

18 508
5

15 722
6

15 101
7

12 096
8

9 515
9

8 094
10

6 738
11

0
11

0
11

0